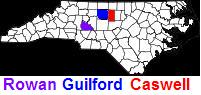 Eleanor Graves
B: 1713
D: 20 Sep 1777
Father: Thomas Graves
Mother: Ann Davenport
Married: Thomas Kimbrough
Our Child: Nancy Kimbrough

From the Caswell County Gen Website

9. Eleanor Graves. Married by 1747 to Thomas Kimbrough (Louisa Co. O.B. 1742-48, p. 25), and moved to Caswell Co., N.C. Thomas Kimbrough died in 1777, and in his will (Caswell Rec. W.B. A., p. 25) he mentions wife Eleanor, sons John, William, Robert, Thomas and Graves, and daughters Sucky Nowel, Sarah Brown, Mary Bryand, Betty Bruce, Nancy Turner and Franky Caromon; "to sons John, William, and Thomas, all estate due to me for my wife's legacy or portion from the estate of my sd. wife's decd. father, Thos Graves, to be equally divided." In the division of Thomas Graves estate in 1802 in Spotsylvania County, Robert Kimbrough receipted for the balance due his father. Source: Graves: Twelve Generations, Some Descendants and Kin, Louise Graves (1977) at 56.

Roots Web Pdeigree chart for Eleanor Graves

The following information about Eleanor Graves provided courtesy of Joyce Hetrick.


Thomas Kimbrough was probably born in Virginia where he married Eleanor Graves-6 prior to 1747 [Louisa County OB 1742-8.] She is a descendant of CAPTAIN THOMAS GRAVES-1 [1580-1635.] Her father was THOMAS GRAVES, the 5th generation from the Captain. She was raised in Spotsylvania County, Virginia. Eleanor's brother, JOHN GRAVES, the 6th generation from the Captain, also moved to Caswell County, North Carolina. A deed in Spotsylvania records dated May 24, 1728, witnessed by Thomas Kimbrough, conveyed lands to John Graves, Jr. We aren't sure just which of the many men named John Graves this refers to, but this deed would give a birth date forThomas Kimbrough of at least 1707 or before, assuming that it is the same Thomas Kimbrough. Thomas Kimbrough, husband of Eleanor Graves, died in 1777.

Kimbrough researchers think that Thomas was the son of John Kimbrough-i found in New Kent County, Virginia, from an early date. There is much printed research, which will not be reproduced here, about this family. It is available at most large genealogical libraries or on-line.




The children of Thomas Kimbrough-i and Eleanor Graves-6 Kimbrough
Nancy Kimbough-ii, who married, this researcher believes, Henry Turner, Jr.-2, before her father died in 1777. This is based upon the age of Henry, Jr., as evidenced by the census age which would have made him old enough to have been married much before 1777, as well as the will of her father, Thomas. There is much controversy over this connection. It is possible that this woman is ANNE, wife of HENRY TURNER, SR.
John Kimbrough-ii, born about 1744, married Mary, and died in 1822 in Caswell County. He and Mary had a daughter named Sarah Kimbrough-iii, who married John Turner-2, the son of HENRY-1 & ANN TURNER. John Kimbrough-ii's son, James Kimbrough-iii, married Nancy Turner-2, daughter of HENRY-1.
William Kimbrough-ii
Robert Kimbrough-ii
Thomas Kimbrough-ii
Graves Kimbrough-ii, was probably afflicted, as there were special provisions made for him in his father's will.
Sucky Kimbough-ii, married Edward Nowell [Noel]. The Kimbroughs and the TURNERS attended the estate sale of Joel Nowel [Noel] in 1777 soon after they moved to Caswell. This author is unsure what the connection between Edward and Joel Nowel might be. Proximity would indicate some relationship.
Mary Kimbough-ii, married John Bryant.
Elizabeth Kimbough-ii, Betty/Betsy married Robert Bruce.
Frankey Kimbough-ii, married Caleb Carmon. HENRY-1 & ANN TURNER also had a daughter named Frances—"Frankie."
Yancy Turner Family Tree
Ammie Holmes Tree